After 4 months of hard work.........we introduce


Dapper As...
This is the first collected works of Dapper and provides you with a peek at the versatility of our band and the diversity of the music we create together and share with you lovely Dapper people. This collection provides a variety of material, ranging from anthemic rock tunes, filthy blues, funky summertime tunes and folkousticana (our own, dapper creation) and will appeal to a wide spectrum of musical tastes.

Released December 27, 2017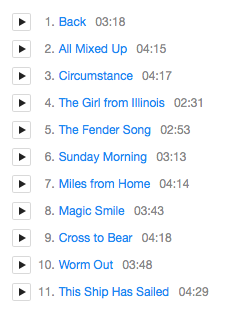 Check out the

promo video
shot on location in Madrid.